Vision Zero:
Mayor Di Blasio made good on his campaign promise to get serious on traffic injuries and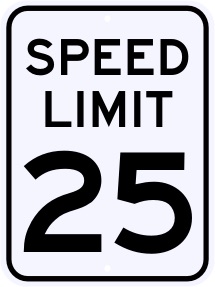 fatalities. This year 22 bills were passed in the council to improve information, increase enforcement and increase penalties for careless drivers who do not respect the laws. The DOT embarked in a city-wide consultation with the communities to identify dangerous intersections. The administration and Families for Safe Streets worked tirelessly to get Albany to reduce the default speed limit in New York city to 25 MPH and install speed enforcement cameras at 140 school zones.
In the Neighborhood: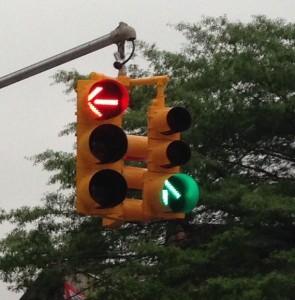 Pedestrian safety was enhanced by the implementation of a number of DOT Hell's Kitchen study recommendations : a split phase at 43rd streetand 9th Avenue , at 41st Street and 9th Avenue, a new pedestrian crossing and a signal at 36th Street and 9th Avenue to cross Lincoln Tunnel Ramp C.  At 57th Street  and 9th Avenue the south turn green arrow was moved to the end of the green cycle which is much safer for pedestrians.
Pedestrian confort was also improved with the completion and Greening of the Canoe Plaza (along 36th Street between 9th and Dyer Avenues) and connect to the Green Triangle. The contract for the new LinksNYC that will replace current phone booths was signed with a provision that will allow community boards to relocate appliances that are obstructing the pedestrian way.
Congestion was dramatically reduced on 10th Avenue by changes the Port Authority and New Jersey Transit made in the dispatch and routing of NJT commuter buses. All the bus queues have disappeared from 10th Avenue. On 42nd Street, between 8th and 9th Avenues the chaos of jitneys was brought under control by strict enforcement by the NYPD. The jitneys still have not obtained a permit to stop there. The port Authority board committed to explore the funding of a bus garage in 2015. Such a bus would reduce dramatically the number of buses stored on our side streets.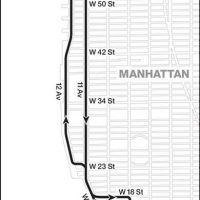 From a transit standpoint the MTA started a new line the M12 on 11th and 12th Avenues , 57th to 14th streets, a terrific service to take advantage of the Hudson River Park and there is a new taxi to go to Wall Street form 44th Street.
Some of this efforts have gone on for years and are now bearing fruit . Our elected officials were all instrumental in making these happen.  DOT, NYPD, PANYNJ  participated in local progress. City wide,  Transportation Alternatives has been the major instigator of these new policies. We are very very grateful for a bountiful year.