En Español                                                 中文                                                 Download the flyer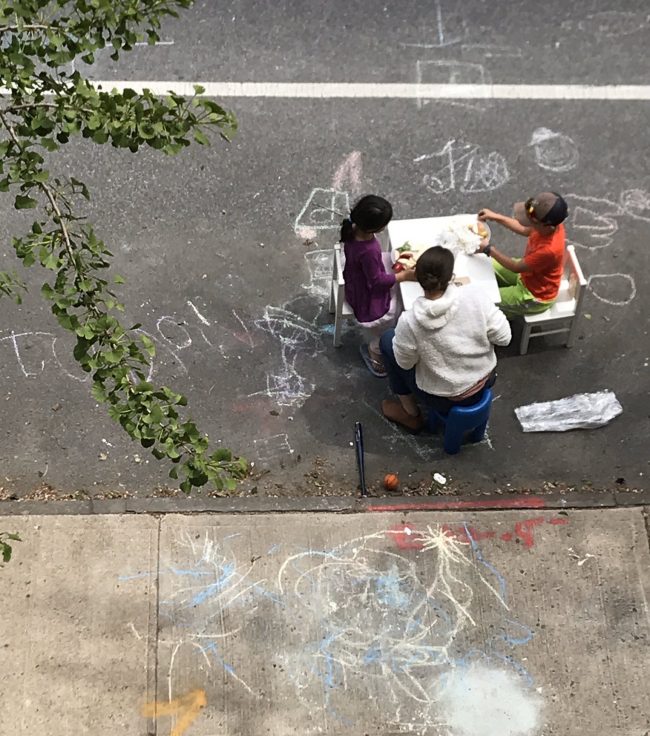 Mayor Bill de Blasio has provided NYC citizens the opportunity to open their  blocks for the duration of the COVID 19 confinement. This  allows residents to safely walk in the streets and respect social distancing.  Local traffic is permitted but limited to 5 mph . Thru traffic is not permitted except for emergency, fire and police and sanitation.
The process and qualifications are easy:
Is my block eligible? 
Most side streets are. See this map   for the location of the facilities that would prevent your block from being eligible, such as : 
A bus route (example W57th Street)
A truck route (example W34th Street)
Within one block from an emergency service (police station, fire station, hospital)
Also, if there are parking garages/lots or active construction sites on your block, it may not be eligible.
What are the hours? 
Since local traffic is permitted ,"daily, 8 a.m.-to 8 p.m." is an option
You can also select any hours and days you want. If you'd like to start small, you may pick one or two days a week, maybe on the weekend. It is recommended that you elect durations of 6 hours or more to establish patterns and limit the handling of barriers.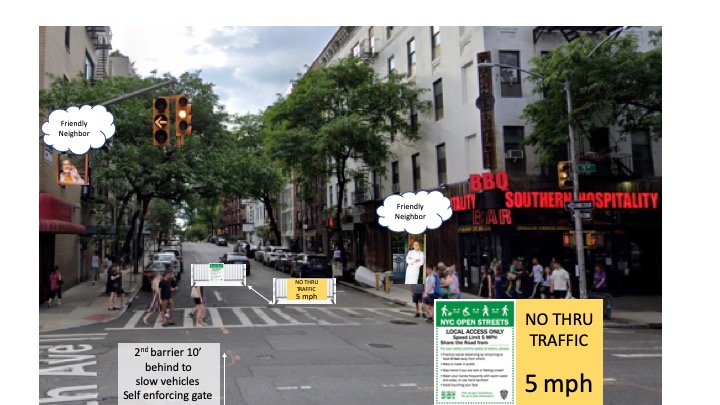 Who installs the barrier?
NYPD / DOT will deliver the barriers
Install the barriers so that they let bike through

 

Take turns with neighbors to set up barriers up and move them out of the way
People who live close by or a store owner can check them from time to time and adjust them in case a driver displaced a barrier
Where to get the signage? 
Signage should be attached to the barriers. ORDER SIGNS HERE. No charge for the first 10 blocks who request it in Manhattan Community District 4 .
Once you are approved : Best Practices