14 blocks ( W43rd to W 57th) of brand new protected bike lane just popped up on 11th Avenue , or so it seemed!  The 11th Avenue redesign was the last piece of a major puzzle entailing the Lincoln Tunnel approaches,  that took DOT and the Hell's Kitchen community 15 years to resolve. We owe it to NYCDOT and Greg Haas who did a wonderful job on this project.
The design includes protected intersections, protected bike lane and bus boarding areas,  to allow for a future SBS. This is a major new – safe- facility for the many new residents of 11th Avenue where high rises are proliferating. Biking at full speed while passing car traffic and automotive dealers is particularly sweet.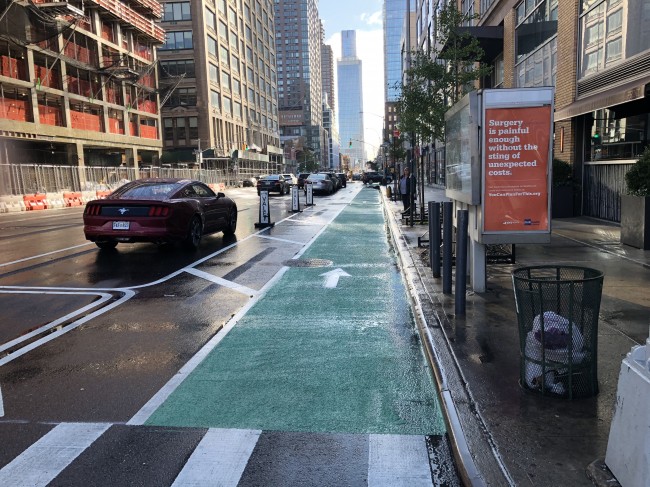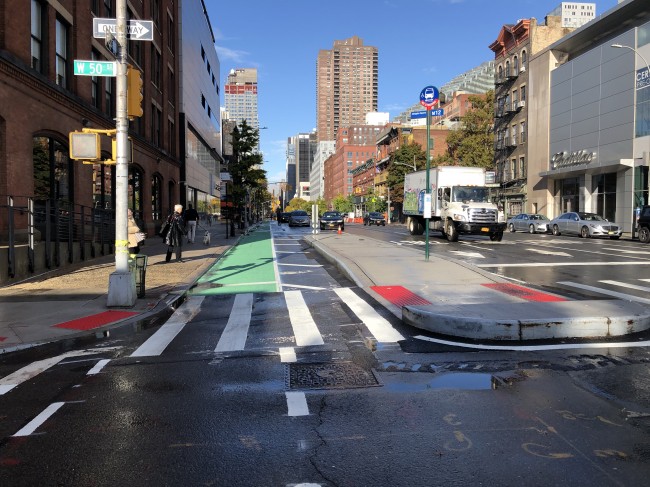 And because we cannot stop enjoying it , here is an aerial view of the 8th Avenue pedestrian and cyclist improvements from W38th to W 45th.  Again thank you NYCDOT!