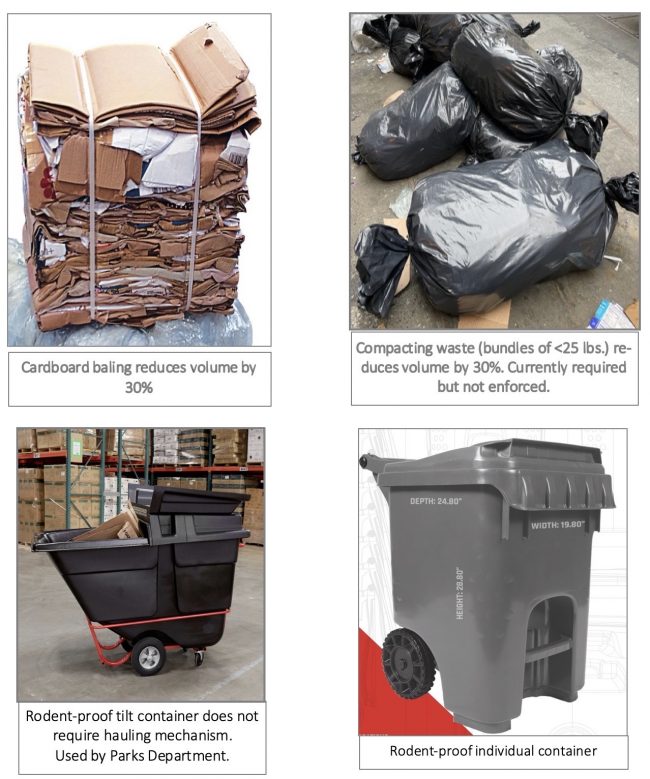 On September 20, MCB4 published the recommendations issued by its Sanitation in Buildings Working Group. The team worked for the last 6 months to identify a few key changes that could be applied to building design and building management, in order to reduce the amount of trash on the sidewalk . Here are the highlights :
Require universal use of rodent-proof containers compatible with future lift technology
Require waste compacting and baling for all but the smallest residential buildings
Enhance the Waste Management Plan to make it more comprehensive and applicable tomany more properties
Require that interior space accommodate one week of waste
For large buildings, require a waste staging area accessible to the street
Require that waste be placed in the curb lane or put out no earlier than 8 pm
Enforce existing and new regulations.
You can read the full recommendations Here . And a Streetsblog article which recap the various Sanitation projects underway.
Moreover , we just learned that DSNY has hired McKinsey to reengineer how sanitation works in the city . They are serious about cleaning our sidewalks.