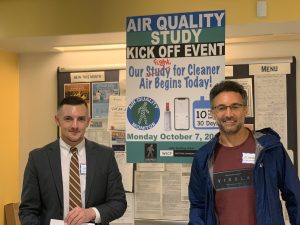 In its quest for healthier  walking, CHEKPEDS has initiated an Air Quality study with 25 volunteers from our district, from 15th to 57th Streets . Over the next month, they will each collect 21 air samplings at their respective sites.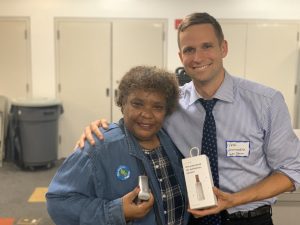 The Kickoff , organized by Ernest Modarelli who is managing the project ( shown here on  the left)  took place on October 7 at Hudson Guild in an enthusiastic atmosphere.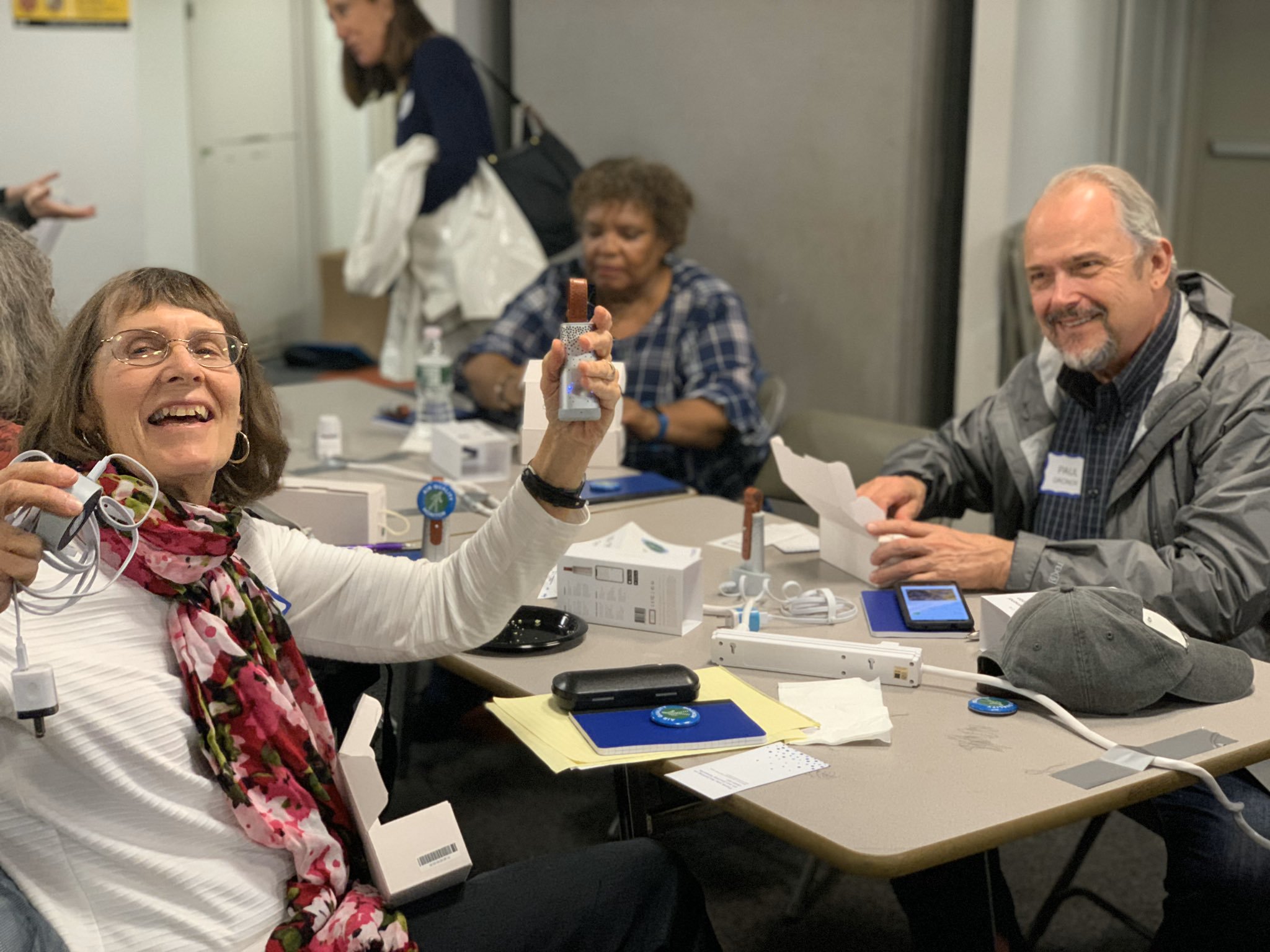 Erik Bottcher of Speaker Johnson's office became a volunteer  with Darlene Waters of Elliot Chelsea,  Betty MackIntosh from Penn South got converted.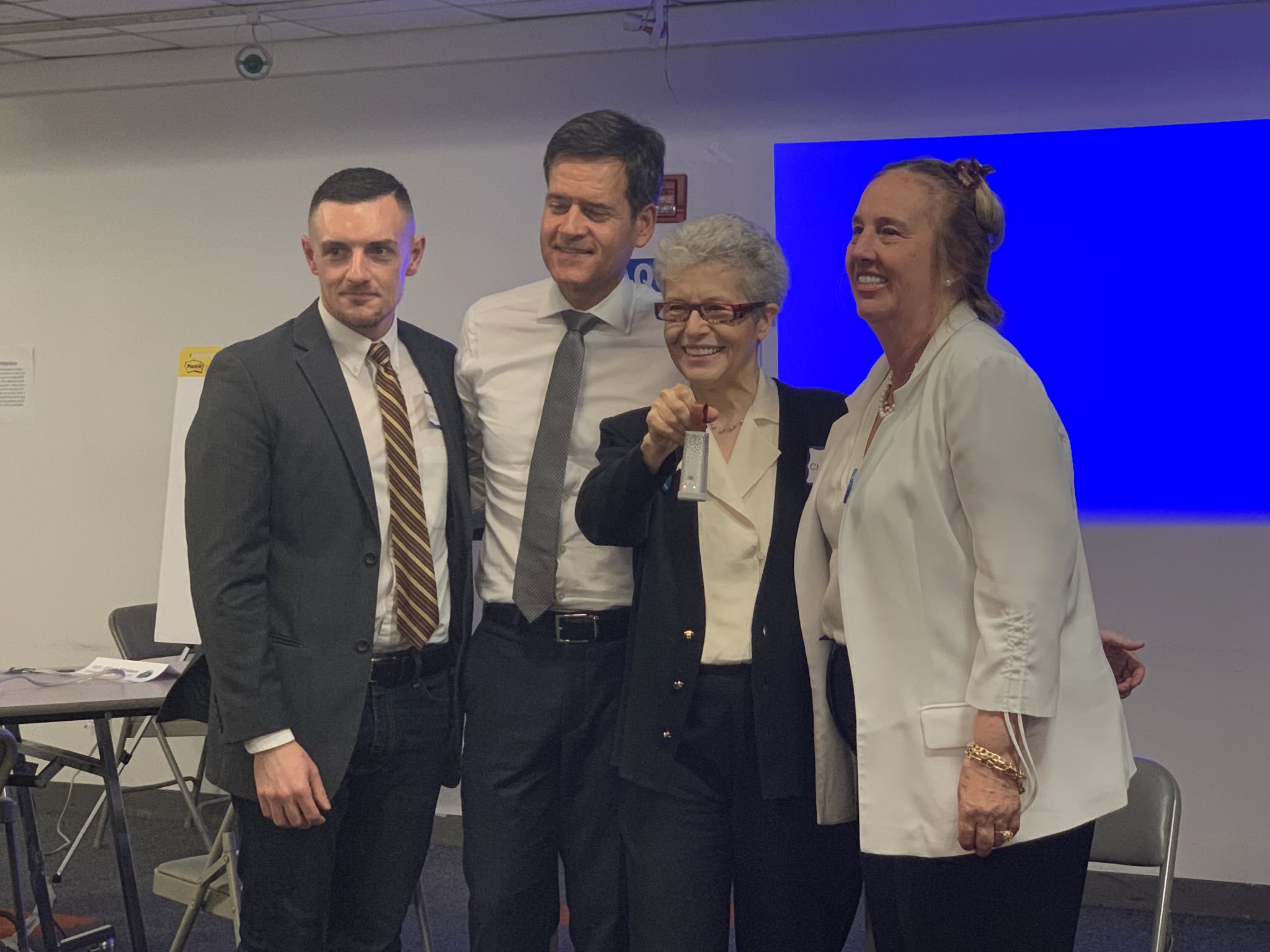 State Senator Brad Hoylman and Borough President Gale Brewer dropped by to energize everyone . Each person installed their own appliance and an app to capture the information  and was assigned an air testing location.

And now our volunteers are out there, incognito, tracking the dirty particulates in the air .. Bravo to all