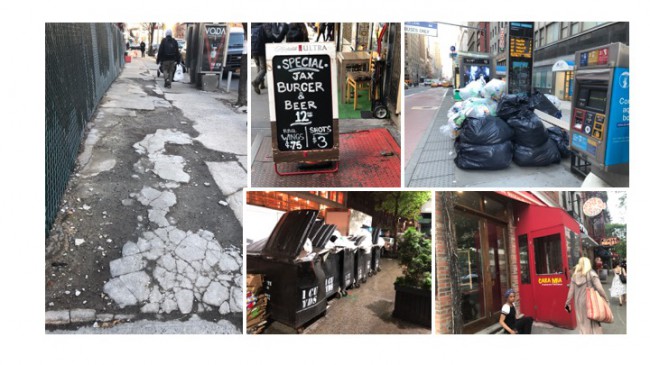 As our reader Michael McGrinder commented: "The word sidewalk implies a place for walking, not walking sideways". 
Chekpeds testified at the City council asking for just that : official well defined Walk Lanes – which are dedicated,  unobstructed space on sidewalks or in the street- for pedestrians to walk. Today this goes by the obscure name of "pedestrian right of way" which is ignored by all agencies and enforcement personnel, who happily trample pedestrians rights.
A A City council bill   would create a five year plan for Transportation: it defines immediate projects and benchmarks for bike lanes, bus lanes and plazas. The projects  for ADA and pedestrians would start in 5 years.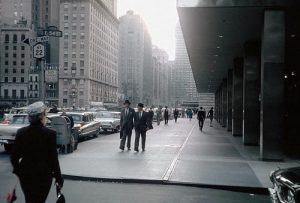 CHEKPEDS proposes adding "Protected Walk Lanes" to the Master Plan's projects and benchmarks immediately, including protected and ADA-compliant intersections, in order to address the 11 million of people who walk for at least part of their trips everyday. See our testimony here. 
Manhattan CB4 Transporation Committee just voted in favor of such a plan.