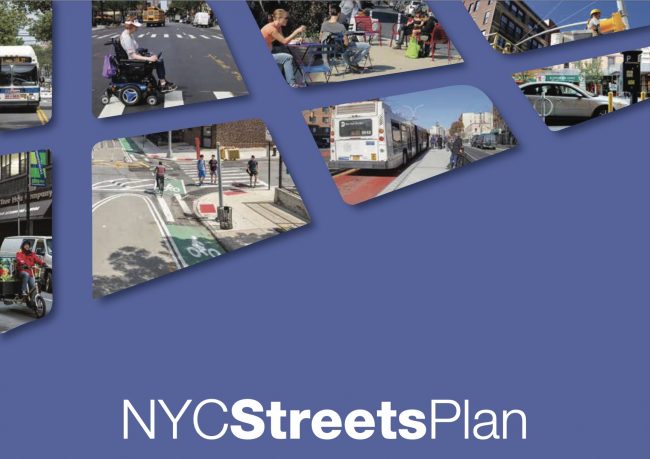 The NYC DOT just published the Streets master plan, as required by a groundbreaking law Council Speaker Corey Johnson passed in 2019. We could not be happier.
The plan includes for the first time a pedestrian master plan , where walking is considered a mode of transportation that deserves studying and engineering . We rejoice at seeing that our efforts over the last 15 years have come to fruition! The sections on safety and accessibility are also very strong and the focus on equity is a key filter to prioritize projects in the plan.
The pedestrian section states " More trips in New York City are made by walking than any other transportation mode. Almost all of our trips—by subway, by bus, even by car—begin or end as a pedestrian. Beyond simple mobility, a high-quality walking environment supports neighborhood and civic vitality and has been shown to support local businesses through increased foot traffic and retail patronage. To accommodate these trips, streets must be designed with pedestrian safety, mobility, and accessibility as a priority. Some of the challenges pedestrians face include insufficient or cluttered sidewalks, a lack of places to cross streets, long crossing distances, a lack of places to sit and rest, insufficient drainage (ponding), and conflicts with turning vehicles."
NYC DOT will host two citywide virtual webinar sessions featuring a presentation on the plan and opportunities for participants to provide feedback.
Here are key projects for our district included in the plan for 2022:
8th avenue sidewalk widening and protected intersections and bike lanes
M14 A/D priority and 23rd street
10th Avenue protected bike lane
Hudson Boulevard public space expansion
Off hours delivery program
The plan also indicates that major parking reforms will be undertaken, with increased fees and placard enforcement.