After six years of asking and two neighbors killed, it is finally SAFE for pedestrians to cross 41st Street on the West side of 9th Avenue! As you can see below, pedestrians are actually talking and smiling while crossing the street, a real testament to the immense relief the improvements the DOT installed are bringing to our neighbors.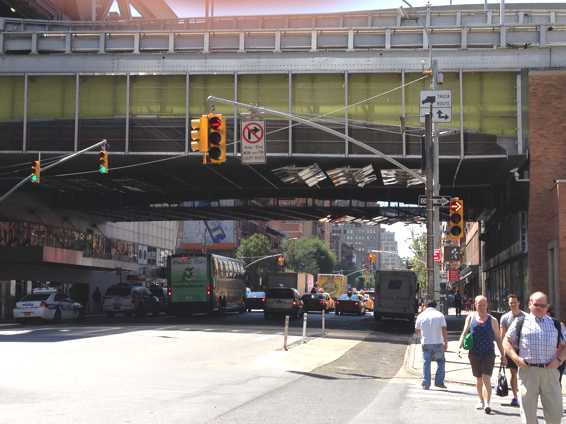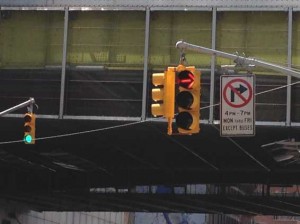 In addition to the dedicated crossing while the turning buses and trucks have a red arrow, there is now a bulb-out for pedestrians to use , that will soon receive large planted pots. DOT also created two turning lanes reserved for buses at peak hour and going north above 42nd street a bus lane up to 47th Street. This is intended to regroup buses on the west side of the avenue and let other traffic flow on the east side and thus reduce congestion at this intersection.
This installation continues the succession of improvements the DOT has made on this corridor. Combined with the changes at 36th street, it now allows pedestrians to use the West Sidewalk of 9th Avenue between 34th and 42nd Street when they could not before. The corollary is that the East Sidewalk is less congested and easier to navigate except at peak hours.
DOT still has  16 intersections to improve, for which we should get a report this year and installation next year.