This week, DOT installed what hundreds of Manhattan Plaza senior citizens and families with young children have been asking for years: a traffic signal that protects pedestrian crossing 9th Avenue on the south leg from westbound cars turning south from 43rd Street onto 9th Avenue.
Above , cars have a red turn arrow, while pedestrians crossing the avenue are fully protected, then a **new feature** provides for a blinking yellow arrow that lets drivers turn but tells them to proceed with care.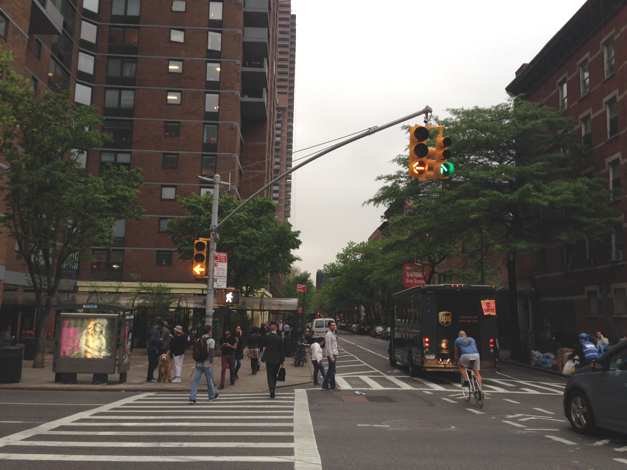 This is a tremendous improvement over the status quo at this intersection where a large volume of buses and shuttles make a turn at peak hour.
This was requested as part of the Hell's Kitchen DOT study started in July 2007. Thank You DOT , Greg Haas, Margaret Forgione, Colleen Chattergoon and all the engineers who made it happen.