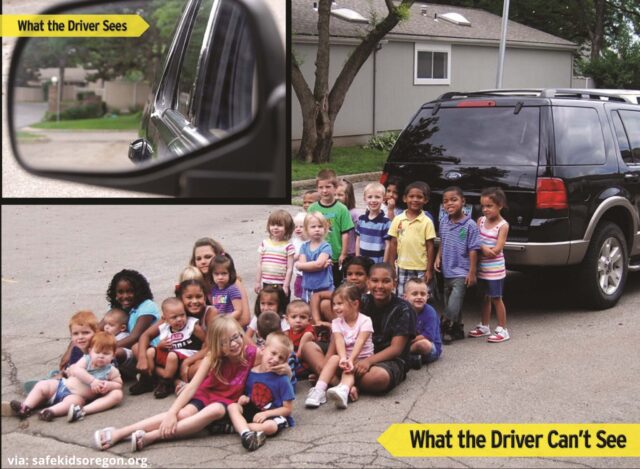 Why the US gives Monster SUVs Five-Star Safety ratings? According to the National Association of City Transportation Officials ( NACTO) " Vehicles are getting bigger, leading to a disturbing spike in deaths of people outside cars. Fatalities and serious injuries among pedestrians and cyclists have skyrocketed by more than 50% in the past decade.
But under the federal government's safety rating system, known as the New Car Assessment Program (NCAP), almost every vehicle gets four- or five-star ratings. That's because the system only takes into account the safety of those within cars, not outside them.
New rules proposed by the U.S. Department of Transportation would begin rating cars based on their safety impacts to pedestrians. But the proposed changes don't go far enough.
The new rating system incorporates long-overdue technological advancements, but misses the opportunity to address the outsized role that vehicle size, weight and visibility from the driver's seat play in determining safety outcomes.
That's why NACTO is calling on USDOT to update the NCAP program so that no vehicle receives a five-star safety rating unless it has:
Advanced Driver Assistance Systems (ADAS) capable of sensing and protecting people outside vehicles.
Intelligent speed assistance systems that automatically limit unsafe speeds.
Pedestrian protection and crashworthiness for people outside the vehicle.
Direct visibility from the driver's seat (also known as "direct vision").
Join the national outcry and voice your concerns :