Against all odds, the legislation allowing New York City to install speed cameras to automatically enforce speed limits, has passed the legislature and should be signed by Governor Cuomo. The major opponent to the bill was the Benevolent Patrolmen Association fronted by Marty Golden, who was concerned for the potential loss of jobs.
Because of the opposition the bill is much watered down, applicable for only 20 cameras, only around schools, doing school hours and with a warning sign. In the city there are 100 schools around which 75% of drivers exceed the speed limit. Speeding was the leading factor in fatal NYC crashes last year.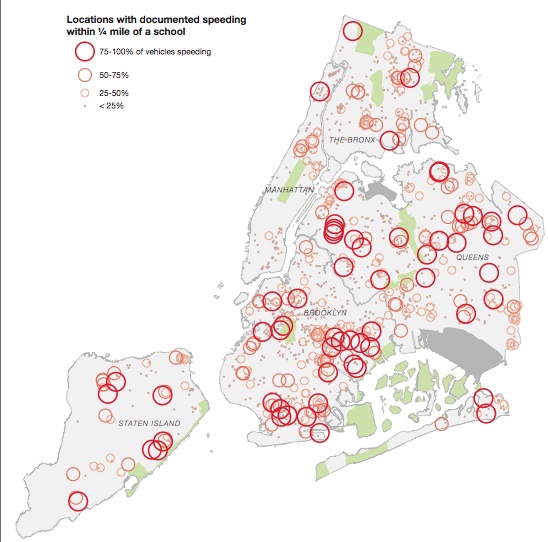 Still  the existing red light cameras started in a limited way and now there are 150 installed  in the city. It is a small but critical step.
The  DOT , Transportation Alternatives and Tri State Transporation Campaign have done an extraordinary job of pushing through this legislation for the last two years. In particular Juan  Martinez and Lindsey Ganson of T.A. made this bill possible. CHEKPEDS joined in the effort last year. See a report on the press conference