At its December meeting, CHEKPEDS board took stock of the year's accomplishments. We have much to celebrate in addition to our fifth year anniversary: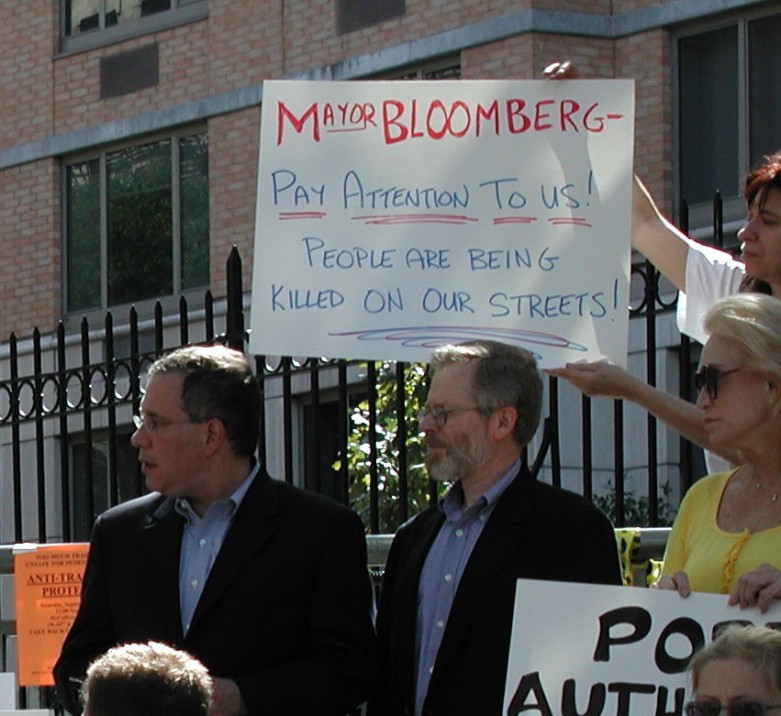 We also deplored continued crashes on 9th and 8th Avenues with one known fatality, delays in DOT's Hell's Kitchen study, which is now two full years behind on its publication, the lack of success in obtaining traffic crashes statistics from the NYPD, ( NYPleaks anyone? ),  the continued lack of traffic law enforcement by NYPD, the growing encroachment of  sidewalk space by bicyclists and the renewal of the phone booths contracts by the city without appropriate public consultation.
Focusing on the positive, none of these successes would be possible without our terrific board and all of our members who take time out of their busy schedule to write  phone, and show up to testify. We are also very grateful to all our elected officials who tirelessly challenge City, State and Federal administrations to obtain new legislations as well as more efficient services. They and their staff were instrumental in achieving these progresses.
Thank you all and help us spread the good word.