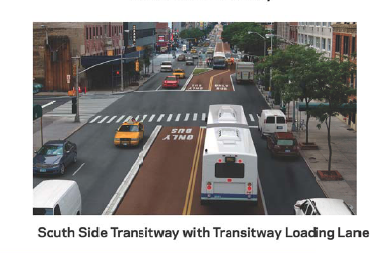 Residents strongly expressed their preference for a configuration that allows a loading lane at curb sid as illustrated byt he DOT . They suggested loading permits issued by the building for extended deliveries (moving), parking policies (no restrictions in the loading unloading hours for a test).
The next step is to respond to DOT questionnaire so that the delivery hours allowed on the delivery lane are as flexible as possible.
Finally DOT has published the notes of the two first Community Advisory Committees. You can read them here.