Imagine the possibility! the three eastern lanes of  Dyer Avenue (between 34th and 35th ) could be closed to traffic and used to create a park. The remaining three western lanes will carry the traffic (see enclosed) . Over the summer a group of residents gathered to create a "vision" and they are now taking the next step to make it a reality in 2013.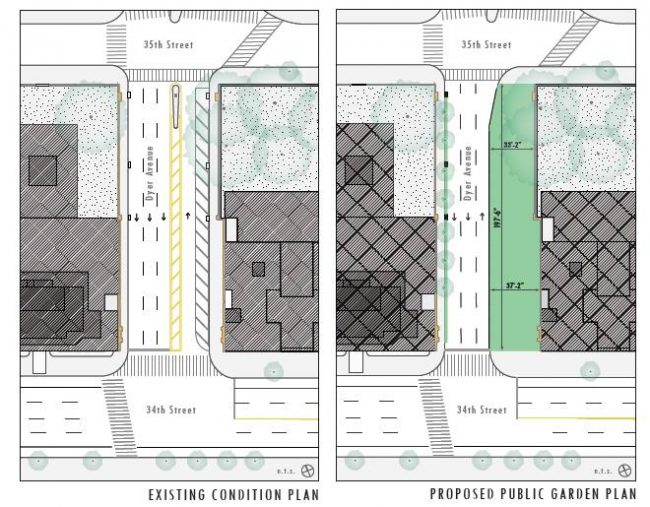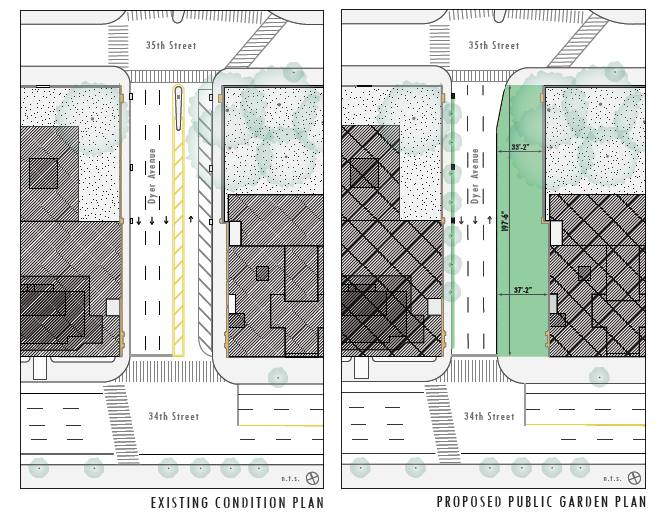 The Transporation Committee of CB4 will hear and vote on their request that the three traffic lanes be relocated to the west and the traffic island be removed.
This will be first item on the agenda and should last 15 to 30 minutes or so . come and  support this unique opportunity .
Transportation Committee CB4
Wednesday, December 19, 6:30 p.m.
Geffner House, 351 W. 42nd Street, Piano Room(btw 8/9)