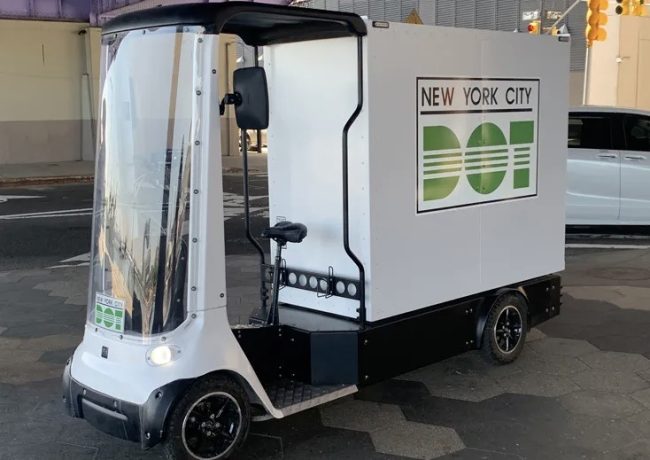 The City is proposing to expand the definition of cargo bikes in order to reduce the number of trucks on our residential streets. The pedal assist electric vehicles would be up to 4ft wide, have 4 wheels and ride at 12mph. They would travel in the bike lanes.
This is a positive development for all of us who have suffered from excessive truck traffic or idling. Trucks have injured or killed many pedestrians and cyclists.
However one provision is very worrisome : the city proposes that these vehicles be allowed to park on the sidewalks while making their deliveries .
We all know how scarce is the pedestrian space. There are numerous obstructions on our overcrowded sidewalks in midtown; and the city continuously adds more. Many bicyclists already ride on the sidewalk – even though it is illegal.
The rules propose the creation of Bicycle loading zones , jut like loading zones for trucks. This is the right solution – not the sidewalk.