After years of victims' families despair and frustration, and over five years of dogged advocacy byTransportation Alternatives, with the support of CHEKPEDS and many others, NYPD is finally changing its ways: from now on, crashes will be called "collisions" instead of the inaccurate and  dismissive "accidents".
In addition, the Collision Investigative Unit (CIS) staff, will be increased by 50%, and will respond not only to fatalities, but also to severe injuries based on an assessment by EMS personnel on site. The local precinct will have a say on whether the CIS should be called.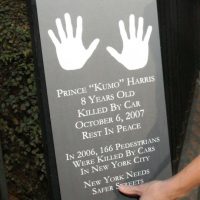 This is a sea change in a culture which up to now, seemed to accept pedestrians or bicyclists deaths or injuries as acceptable collateral damages of the vehicular hegemony.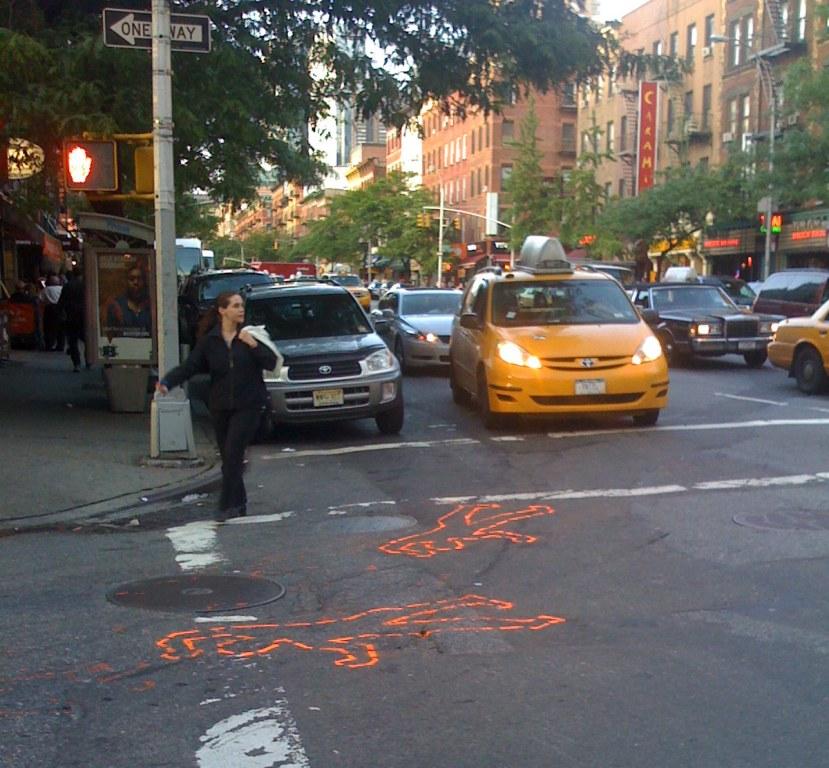 I first encountered this culture when calling the precinct  after the crash with  Sabina Paradi, who was in a coma (she later died). She had been hit by a turning truck, while crossing 9th Avenue with the walk sign. Once I reached the captain and asked for the circumstances of the crash, he indicated as a contributing factor that she was using an umbrella and thus could not see the incoming vehicle.  I had never been so upset in my life! This crash was never investigated or recorded as a death; it is still counted as an injury.
None of this progress could  have been achieved without YOUR commitment: from a City Hall Press conference in February 2007, City Council Hearings in April 2007, our Memorial March in June 2009, to the Rally for Traffic Justice at City Hall in June 2012 , and at One Police Plaza in November 2012 , to the hearings at City hall one year ago, not counting the numerous meetings, letters and phone call over the years.
We want to thank Chair Vacca, Speaker Quinn, Commissioner Kelly and Chair Vallone for their sustained support in this matter. Please click on their name to send them a thank you note.
Congratulations to all of you for a Major Victory in our fight for traffic safety and justice. Today we can all breathe a little easier knowing our loved ones will be treated with a bit more consideration if there is a collision.
Christine Quinn Update
New York Times Article
StreetsBlog Article with Ray Kelly Letter
Atlantic Cities Article