Every one is talking about the "Fix NYC Panel Report" and its recommendation to implement Congestion Pricing. But there is much more there than meets the eye.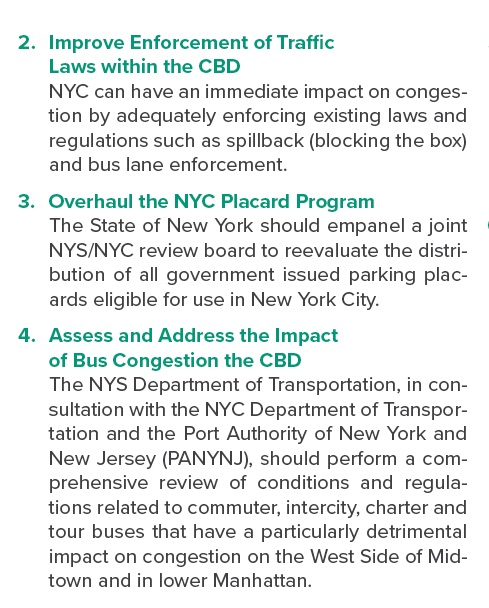 The panel also recommends to enforce gridlock laws and Bus lanes with cameras if feasible, to overhaul the placards program and to focus on the bus congestion on the West Side and Lower Manhattan .
These recommendations are critical to bring relief to our neighborhood which sees more than its fair share of placard, gridlocks and buses. It gives us a platform to discuss the bus permitting system and its deficiencies, and hopefully find a way to put buses  where they belong, in a garage and not on residential streets.
We were  fortunate that savvy New Yorkers were able to bring common sense and valuable information to the panel. Bravo Governor Cuomo. Now let's turn up our sleeves.