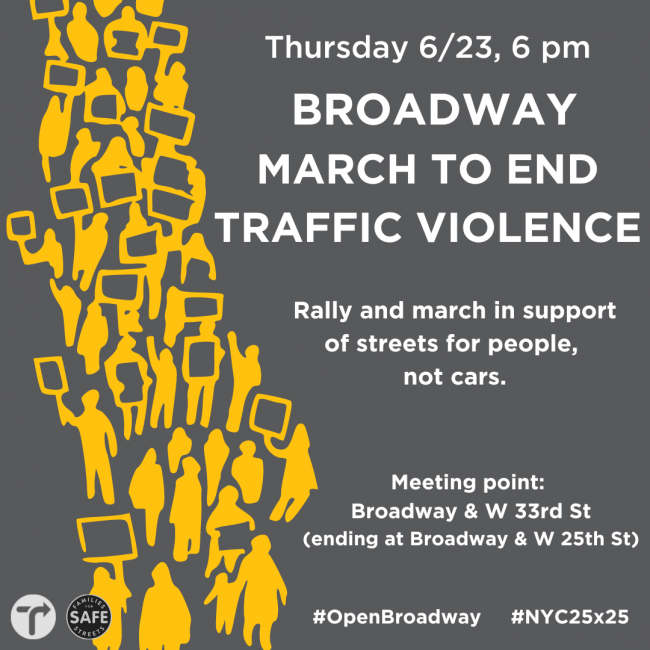 On Monday, a taxi driver drove onto a Manhattan sidewalk and left at least three people with severe life-altering injuries. In the aftermath, the Adams administration offered no concrete plans or solutions. We cannot let this stand. Join us tomorrow for an emergency direct action to draw attention to the spiraling crisis of traffic violence not just on Broadway, but citywide.
This Thursday, June 23, we will be marching from 33rd St and Broadway down to W 25th St (and passing by the crash site). The march will start at 6:00 p.m.
Monday's crash was no accident, and no anomaly. 105 people have been killed in traffic crashes so far this year (46 of them pedestrians), while Mayor Adams has done nothing to staunch the tide of traffic violence. New York City needs accelerated investment in real street redesigns that protect people — not paint, not pavement — and aggressive movement to discourage driving with expanded bike share, busways, and Open Streets.
Tomorrow, we take action to demand change. Tell your friends, and join us!