Len Resto , President of the New Jersey Association of Railroad Riders says it best: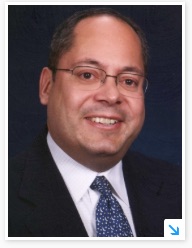 "State legislators not wanting any new bus terminal in Secaucus because, according to them, New Jersey residents want a one-seat ride to New York City.  Such thinking springs from those who do not have a daily ride there. Most daily riders who go to the current bus terminal already have a two- or three-seat ride to their ultimate job destinations. The change of seats happens to occur in Manhattan."

In a detailed and articulate editorial, Mr Resto argues that riders want a faster commute more than a single seat ride.
"When you ask riders if they would rather have a one-seat ride or a quicker commute, the answer in more than 90 percent of cases is for the quickest route"
"A bus terminal in Secaucus could have worked if New York and New Jersey, with the help of the MTA, came together to extend the 7 subway line from its current Hudson Yards terminus to Secaucus. Instead of switching to subways in New York City, passengers would switch in Secaucus and for many the three-seat ride would have become a two-seat ride because the "7" can get them to both Times Square and Grand Central — the East Side of Manhattan, where most work".
"New Jersey political leaders […]should have polled and spoken with die-hard daily commuters before claiming to represent the "wishes of their constituents."
When basic  goals are still not understood for  a project, New York Elected officials are right to want to restart the process for a new bus terminal from square one. It would benefit commuters by letting them speak up on their wants and needs. Listening to the community and the customers could really hold the answer that has been so elusive to the Port Authority since 2013.
Len Resto is a former Council Member of the Borough of Chatham in New Jersey.