As long as we can remember, NYPD and other vehicles perpendicularly parked on a block length of 36th Street's north sidewalk, between 9th and Dyer Avenues forcing all pedestrians to walk on the roadway. This is the path to the Javits convention center and at times the pedestrian volume is quite intense.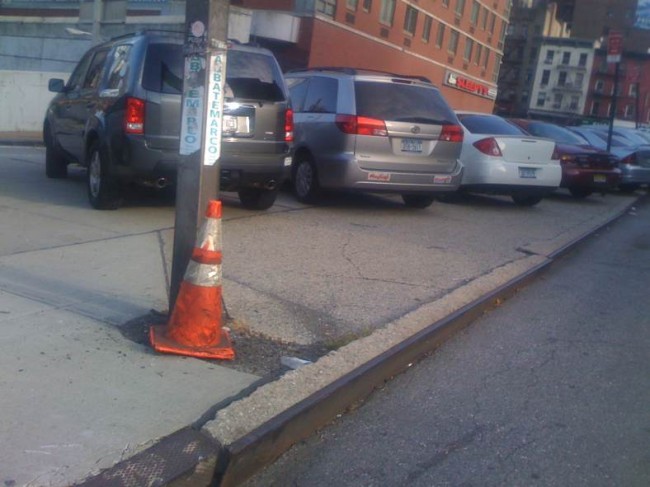 In 2009 as part of the Western RailYards rezoning, then-Speaker Christine Quinn negotiated with the City and the Port Authority to green all portions of Dyer Avenue that could be reclaimed from the traffic. The DOT committed to turn the sidewalk at 36th Street in a green street and to reclaim one+ lane of traffic to create a plaza.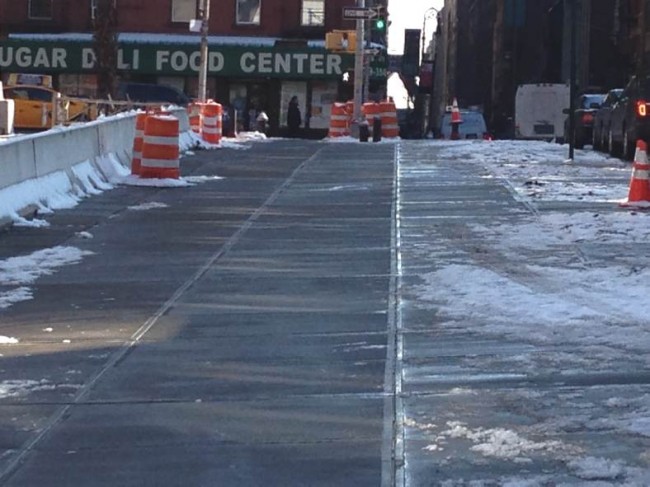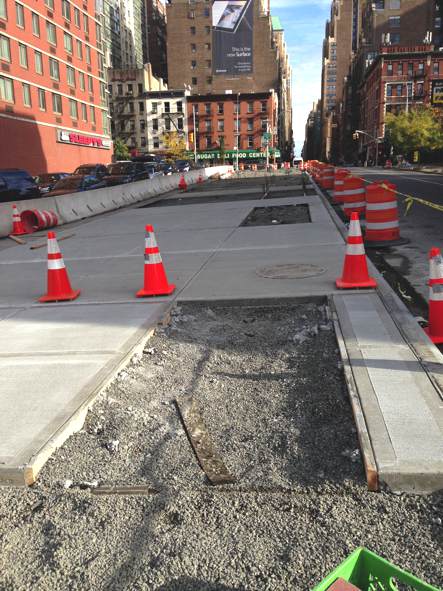 Slow forward to 2013, after 4 year of negotiations where Parks departments, DOT and Port Authority lawyers could not possibly agree on sharing liability for this patch, DOT and Parks proceeded to create a 30ft wide plaza on the section adjacent to the Port Authority's and rushed to complete the job in 2013.
While trees and seating are still to come, nine (10) brand new pedestrian ramps were installed at all crossings surrounding  the plaza and the traffic was rerouted to alleviate the gridlock at 36th and Dyer.  A terrific win to be fully enjoyed in the spring of 2014!