This was really a special week. For years , neighbors had complained that the police cars parked on sidewalks were a menace to the safety of pedestrians . This problem was amplified when NYPD added barricades to the streets adjoining precincts during the summer 2020.
Manhattan Community Board 4 sent a letter to its three precincts in October 2020 asking that the cars be parked legally, that is parallel parked and not angled parked on the sidewalk . In December NYPD HQ sent a memorandum to remind NYPD employees that parking on the sidewalk is illegal.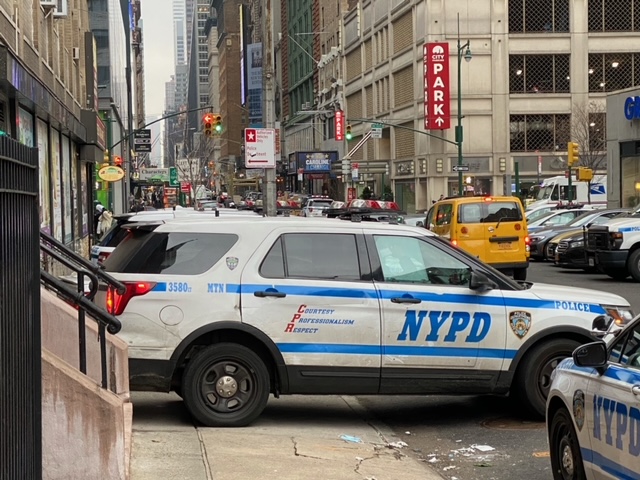 On Tuesday, two residents attended the Midtown North Precinct Community meeting and spoke about this issue. CO O'Malley, newly appointed to this precinct, listened and agreed that this manner of parking was problematic for residents . The previous week a tweet with the photo below had gone viral with over 250 support for removing the cars.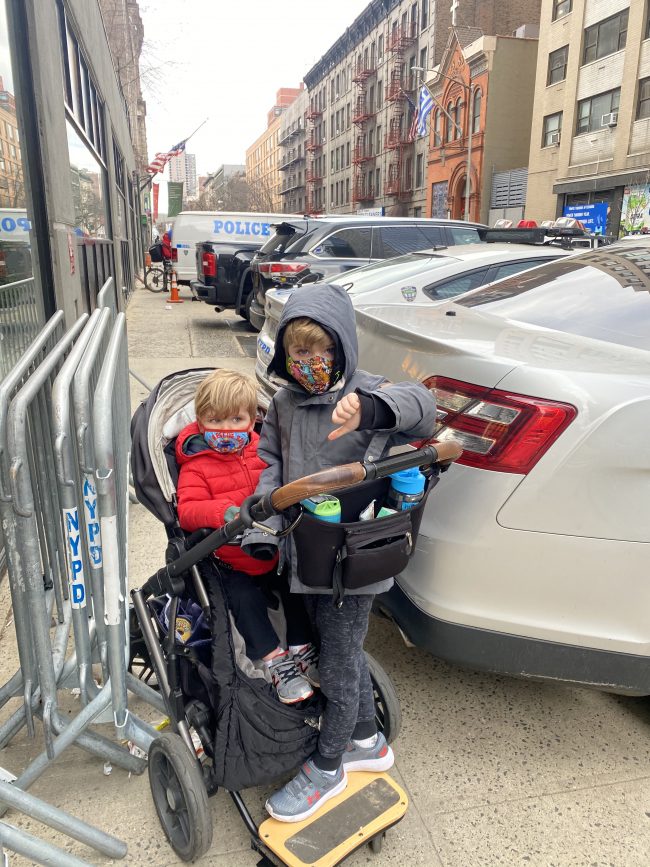 On Friday the north sidewalk and the vehicular turning lane had been cleared of all cars. Finally we can breathe. It is a pleasure to work with Midtown North and CO O'Malley.