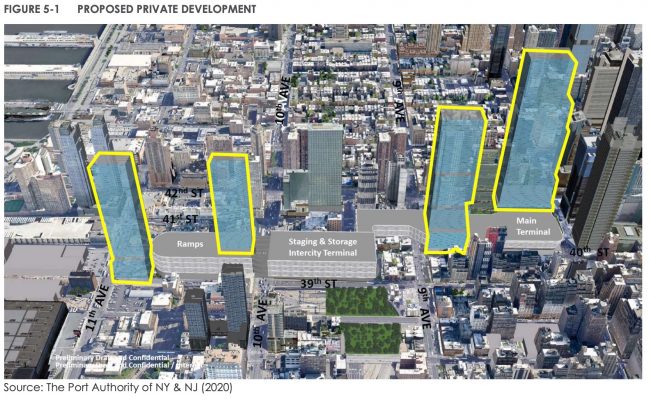 The project will rebuild the main terminal in place, add a storage and intercity terminal from Dyer to 10th Avenue, create two large parks over the Dyer Avenue cuts and build an extensive network of below and above ground ramps. Four towers will be built as of right .
As a result, all bus parking lots, bus activity and bus navigation will be removed from our city streets.
The Port Authority estimates that the first building (staging) could be completed in 2026 and the rest by 2030.
It is clear that the Port Authority listened carefully and integrated many components from the Hell's kitchen South Coalition Plan , developed by the community in 2018-2019 and supported by elected officials and Community Board 4 alike.
The next step is the EIS process that will take 18 months and where the public will be able to comment on the plan.