Mayor de Blasio claims there are 40 miles of open streets. Where are they ? Thankfully a New Yorker with time and skills made a map. Click on the link or the picture to access the real time map updated !
https://nycopenstreets.com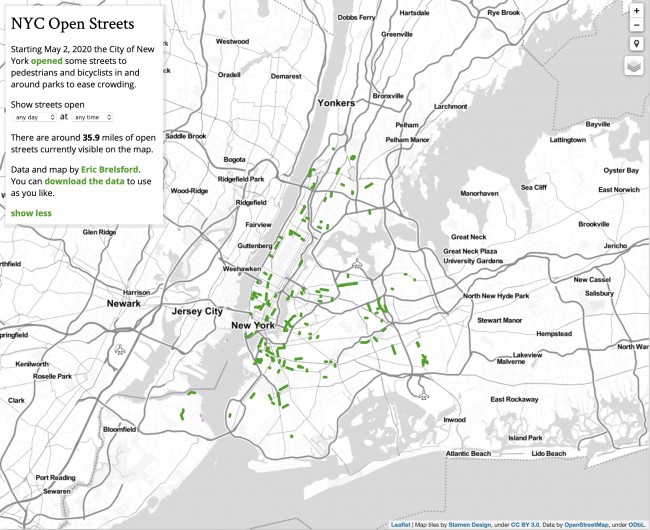 More happiness everywhere, on the newly open blocks: West 22nd Street residents cannot believe all this space is for them.