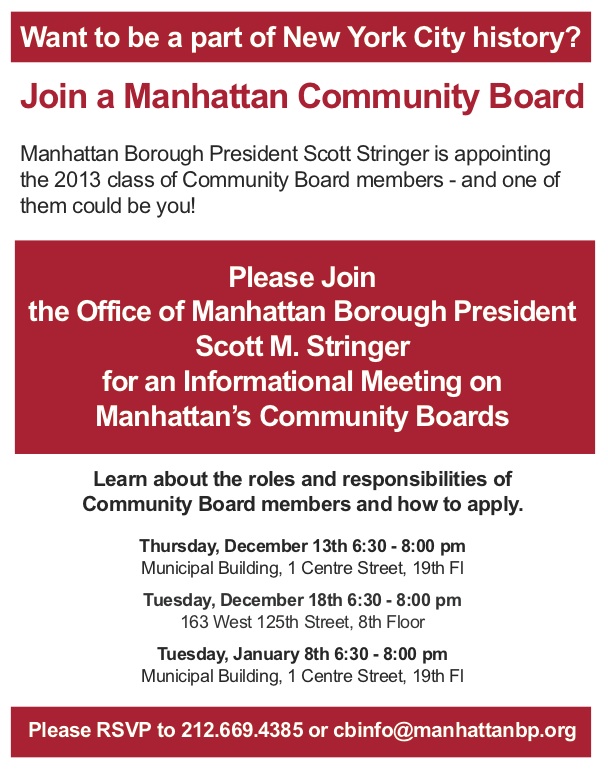 The Manhattan Borough President's office is currently accepting applications for community board membership! Community boards represent their neighborhoods on crucial issues such as development, land use and city service delivery. Serving on a board is an incredible opportunity to be at the forefront of sound community-based planning.
Three community board information sessions will be held in the coming weeks:
Thursday, Dec. 13th, 6:30 – 8:00 pm, 1 Centre Street 19th Floor
Tuesday, Dec. 18th, 6:30 – 8:00 pm, 163 West125th Street,8th Floor
Tuesday, Jan. 8th, 6:30 – 8:00 pm, 1 Centre Street, 19th Floor
To RSVP for an information session, please call (212) 669-4385 or email cbinfo@manhattanbp.org.
To find out more about Manhattan's community boards, learn how to apply for membership, or download an application click Here. Applications are due by January 18th, 2013.