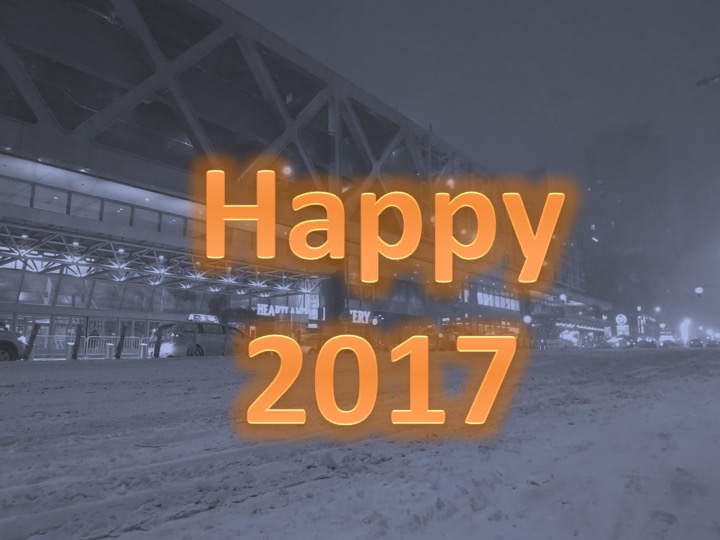 2016 ended up as a tough year!
Congestion – Clean Air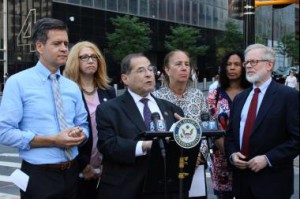 The Project to replace the Port Authority Bus Terminal dominated our  activity , with townhalls, press conferences, testimonies , killer missives and arm wrestling between our elected officials and the Port. We thought it was ending up on a positive note when the Port Authority Board agreed to scraping its competition and forming a task force with New york, New Jersey and the Port Authority . Alas, the war on words picked up again in the nastiest way, around the capital plan where clearly Governor Cuomo wants to use the Port Authority as its personal piggy bank. Fortunately, the Community Board continued its deliberate and constructive process of creating a comprehensive plan for this area, to guide the future decisions to relocate or not the terminal . CHEKPEDS is joining the coalition that will activate the community.
Sidewalk and Greening

We  made good progress on greening and sidewalks :  we won the installation of 31 micro-gardens on the 6th Avenue bike lanes which were adopted by volunteers. The Canoe Plaza in south Hell's Kitchen received tables, chairs, umbrellas, planters and a sculpture by artist Jordan Baker- Caldwell, and street seats were added to 37th Street. Four new tree guards were installed.
LinksNYC started to replace the phone booths that everyone loves to hate . After initial hicups the installations are now working well. In addition we learned that our request for installation removals was successful and 40 installations will be removed in the district.
Pedestrian Safety
News were grim this year. We joined with Transportation Alternatives to obtain from Albany legislature that every school be equipped with a speed camera, and again were disappointed that such a common sense measure did not pass.

There were 6 fatalities in our district, compared to 2 two years ago. Crashes have increased nationwide and in the city by 10% due to the improved economy , but a 300% increase is still stunning and horrifying.
On the positive side, we fought for and won a safer 6th Avenue bike lane with pedestrian refuges . DOT has approved three new split phase signals (not yet installed) and is reviewing another nine. Still the increased pace of improvement that we expected from Vision Zero has not materialized and we are looking for new ways to bring this issue to the fore.
In other News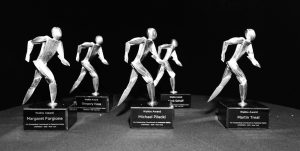 Chekpeds celebrated its 10 Year anniversary and gave the first ever Walkie Awards to governement officials who demonstrated their commitment to community and pedestrian safety. The people who do the work in government are rarely thanked for their tireless dedication and it was a pleasure to honor them . Co-founders Martin Treat and Christine Berthet were honored as well.
We want to thank our active board members and all of YOU  for your interest and involvement in these issues. As we painfully learned, it is critical we show our strength through numbers. Please share this letter with friends and suggest they subscribe, and let us know if you could contribute your  skills or $ to this important issue.
Happy 2017.. The CHEKPEDS Board of Directors