This week, a whimsical totem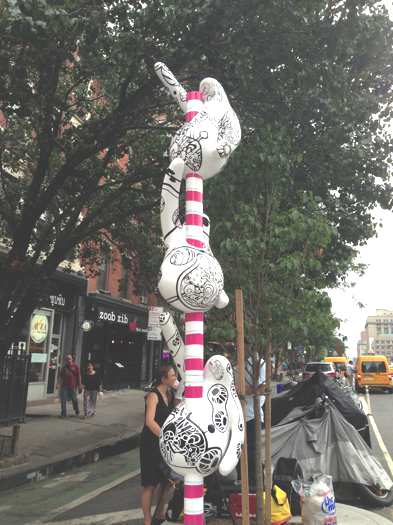 appeared at the Southeast corner of 35th Street and 9th
Avenue on the bike lane.
Looks to me like three monkeys hailing a cab !   For sure it is a playful sight: every visitor stops and takes a picture!
The sculpture is the work of a renown Chinese sculptor, Tang -Wei Hsu,  who is currently in residency in New York. It was sponsored by DOT's urban art program.