We received wonderful pictures and note from Richard Kent Green: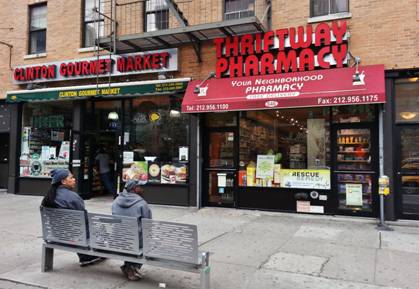 "Attached and below, please find photos of the benches on 10th Ave, between 45th and 46th Streets, which, as you see, are constantly being enjoyed when the weather's nice . There's a serendipitous nature to the placement…one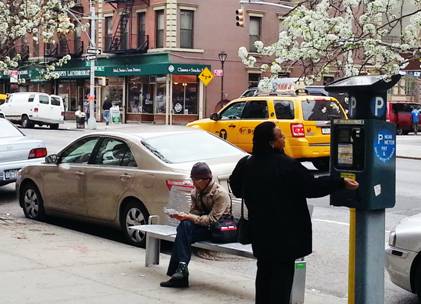 is on the sidewalk in front of the Ryan Clinic, the other is in front of the Thriftway Pharmacy across the street. One can wait for a family member in the fresh air outside the clinic, then wait across the avenue, in the sun, for them to get their prescription filled at the drug store! (or the laundry is drying at the laundromat."
This past winter, Martin Treat, Chair of Chekpeds, undertook to identify potential locations for benches , at the urge of Bob Arnold of Chelsea who identified their added benefits for seniors who want to remain active.
Thank You Richard for the feedback, and Bob and Martin for the initiative.
To order a bench on your block please Click Here to use our new visual tool. They are particularly well suited to bus stops which do not have a shelter.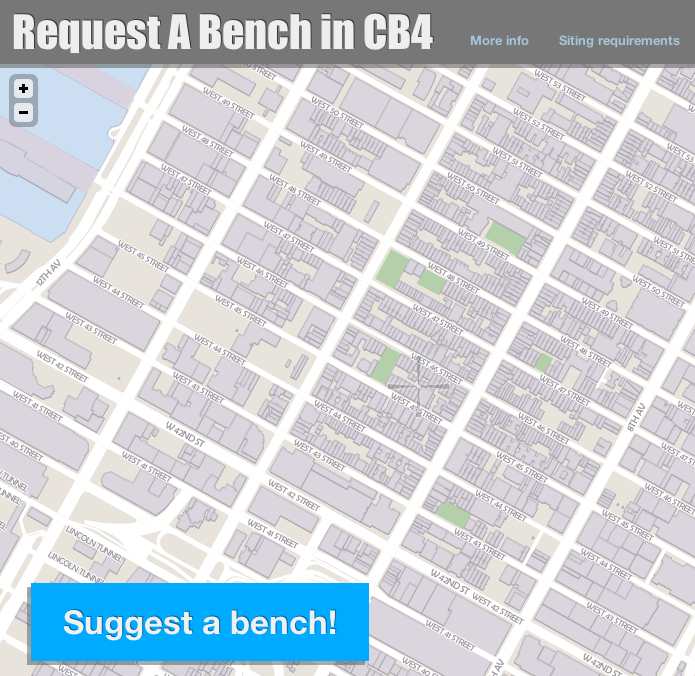 please Click Here,