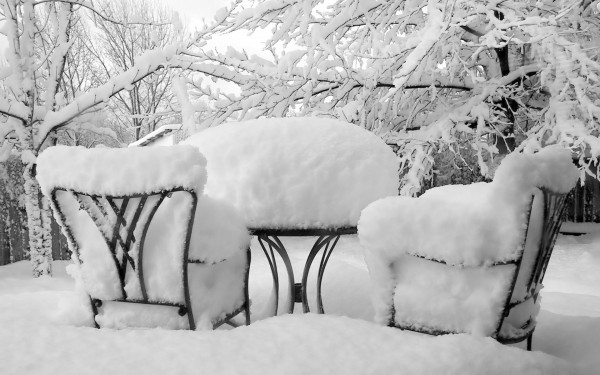 After the mayhem of Sandy and Newton, it is hard to conclude that 2012 was a good year . Our thoughts are with the many people for whom it was a traumatic year.  While grieving for these enormous losses, we are grateful that we were spared and that our members and our board worked very hard to make our community more livable in 2012.
Buses :
With petitions, hearings , photographs and numerous testimonies, we succeeded in relocating Megabus away from residents and our neighbor the Port Authority. Governor Cuomo passed a new legislation giving a much larger say to the community in the selection of long distance bus stops.  Thank You to Assembly Member Dick Gottfried who negotiated until the last hour to give us a better deal!
We published a Charter and Tour bus parking map to help buses find authorized and legal locations instead of idling in front or our residences and business. This map has been sent to 700 bus companies and is being used by some of our precinct and block associations to educate drivers on the fly. Thank You to Sam Schwarz consulting who printed the maps for us.
We advocated for 34th Street residents to get more delivery space on the north  side of the street when the SBS (Select Bus System) is  installed in 2013. Senator Tome Duane helped us to secure agreements from the Port Authority to curtail traffic hours on certain lanes to accommodate this design. Council Speaker Christine Quinn is helping us secure the final agreement with the NYPD.
Bicycles
"When it comes to giving New Yorkers safe, comfortable bike access to where the jobs are, the West Side protected bike lane extension from 34th Street to 59th Street is probably the most significant NYC DOT bicycle project Streetsblog has ever covered. It's making it a whole lot safer to walk in these parts, too. The new pedestrian islands and narrower traffic lanes will do wonders for blocks with epic amounts of foot traffic." this project was voted the most significant 2012 bicycle project in the city.   Already bicyclists do not use the sidewalk as much as they used to. This vision was part of the 9th Avenue Renaissance we outlined 5 years ago..
We published a guide to businesses using delivery bicycles to educate them on proper attire and rules of the road for their bicyclists. NYPD accompanied us to visit about 30 businesses on 9th Avenue . DOT undertook a similar effort and trained a number of business owners on the avenue. Thanks to Council Member Gale Brewer, the City council passed a law that lets DOT writes tickets to business owners if they do not make the proper equipment available to their delivery cyclists. We will continue these efforts in the new Year.
Pedestrians and Plazas
We are still disappointed at the lack of progress in the enforcement of laws and the prosecution of drivers who kill streets users. A societal topic that we cannot tackle alone.
Thank you to our very active and engaged members and the initiative of our board which all contributed to so many successes this year.